July 31, 2020
---
 The UK auction market is unique and fragmented. Now is the opportunity for a fresh approach.

At Intercollector we are downing tools in August to take a breather and work on other aspects of the business. This is not uncommon in the auction world. August has always been the quietest month in our business and auctioneers tend to slow down, running on skeleton crews with either no or at least very few auctions.  
The art market is very different these days. With such a difficult spring/summer season auctioneers are scrambling to keep auctions going this month. The same goes for fairs who are trying everything they can to be compliant with the health guidelines so people will feel safe enough to show up. 
The UK auction market has always been rather fragmented as it is comprised of many small to medium sized businesses, once you remove Sotheby's, Christie's, Bonhams and Phillips.  It is also fragmented because a small company can compete with the largest players if they are either very niche or excellent social media marketers or both.  People, which means in this case collectors and dealers, are not loyal to any particular auctioneer. They are loyal to the items they collect. This further contributes to a fragmented market. If you look at fast food for example – people are loyal to either McDonalds or Burger King. They don't tend to frequent both. In my case, I am very loyal to Starbucks and even though there are both Starbucks and a Costa in my area, just a few meters from each other, I will always go to Starbucks.  Coffee and fast food are not fragmented markets.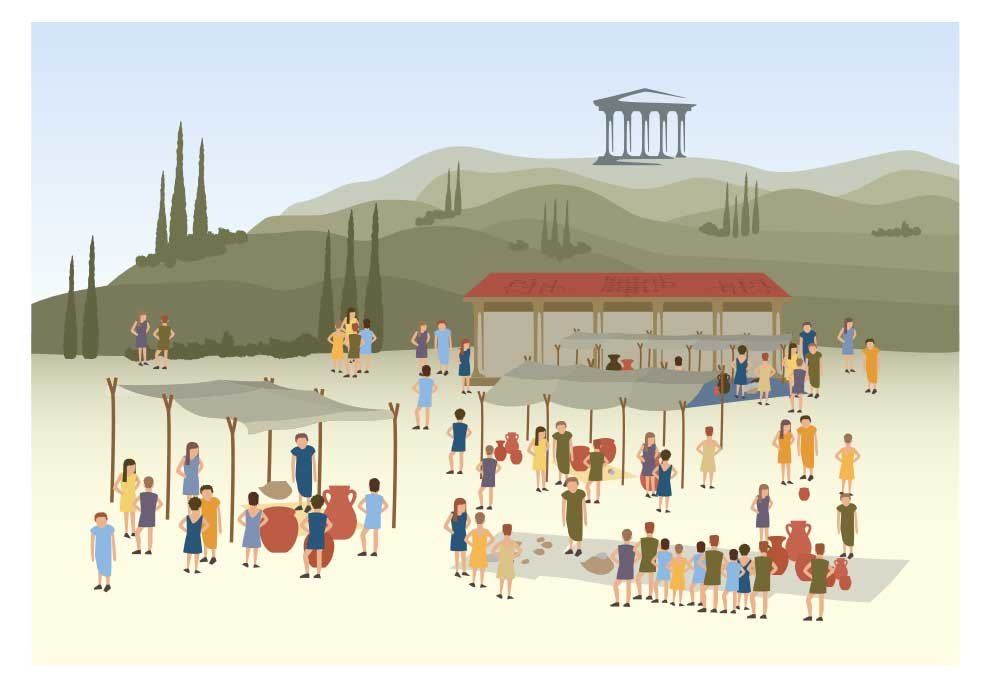 With even these examples you can see what makes the auction market so unique. Information about this market gets reported once a year in the Art Basel UBS Art Market Report. Otherwise it is difficult to get a snapshot of how this market is performing on a more micro level. There was just a few days ago an article on CNN about art market money laundering but this is a rare occurrence.  The news that is reported about the art market tends to always be good news – like a record sale or some other optimistic story.  
​​​​​​​
I think it is this lack of granularity that leaves the UK art and antiques market on the back foot. If the UK art market was more unified and transparent with frequent reporting, it could work together much better. Larger auctioneers are focussing on their online strategies, as they have the capital to make such an investment. Small to medium sized auctioneers are operating as they always have done but with a slightly enhanced online strategy via Barnebys, Invaluable or The Saleroom. They have, of course, followed government guidelines and people are social distancing at the previews, but they must carry on as normal.  If, as we all hope, the virus leaves the UK soon, then these businesses will recover but if the virus goes on through another auction season, I am nervous for the future of the smaller regional auction houses. They are an important part of the market and their communities and must be preserved.
Dealers who relied on fairs or their galleries must be having a difficult time. But again, this area of the market is not wholly transparent and indeed I am not so worried about the dealers as they are very entrepreneurial, and most will find a way through this. They can pivot their approach and adapt quickly. 
Online sales of art and antiques is going to keep rising as is the value of the items bought online. This is good news for a start-up like Intercollector and for all who embrace the online selling approach.

HAVE A GREAT SUMMER EVERYONE!