Looking for something?
Hundreds of items offered each week
We hope you will be able to find what you want at Intercollector.com.
Viewing
Browse our upcoming auctions.
Search for a specific item, using our Search Page.
Create an alert so that we can tell you when the item you are looking for or a similar item appears in one of our auctions.
More Information
If you want more information about an item, have any questions or even need more images, please contact the specialist in charge of the auction by clicking the 'Help' bubble and send us a message.
Bidding
If there is something that you are interested in, you can bid on it while the auction is in progress.
You will need to register with us first or Login if you have registered with us already.
You can either place a bid or leave a maximum bid and let us bid for you up to the amount that you are prepared to pay. Don't worry! You will only have to bid enough to outbid your competitors, no more than that.
Please note that in common with most other auctioneers there is a buyer's premium which you will pay (20 % plus VAT) in addition to the bid price of the Lot. This is always clearly shown both while the auction is in progress and at the end.
Also be aware that there will be the cost of shipping the item to you which you will need to pay as well. We will try to give an indication of this while the auction is in progress.
If you are the highest bidder you will see a sign and get an email message.
If someone bids more than you, the sign will change and you will get an email message to tell you this.
You might want to bid more!
You can follow the progress of the item you are interested in using your 'My IC' page.
Success
If you are the highest bidder when the auction for the item ends, you will see a message and receive an email confirming your purchase. 
Payment
You will receive an invoice by email and be asked to pay for your item using our payments system.
The invoice will show the cost of item and the cost of shipping it to the address you have given us.
Shipping
Once we have received your payment, the vendor will send the item to you. We will only transfer funds to the vendor when you have confirmed that you have received the item you bought.
Returns
We hope very much that you will be pleased with your new purchase, but if there are any queries you have or if you wish to return an item you have purchased, please contact our Customer Service Team, giving the Lot Number and Sale Title, at customer.service@intercollector.com  and they will be pleased to help. If you do want to return an item, please be aware that under our Terms and Conditions you are allowed a 'cooling off' period of 14 days from the time you receive an item in which to notify us that you want to return it. We will, of course, then guide you through the returns process. Please also be aware that under our Terms and Conditions  we will not accept a request to return an item after the 14 day 'cooling off' period has expired.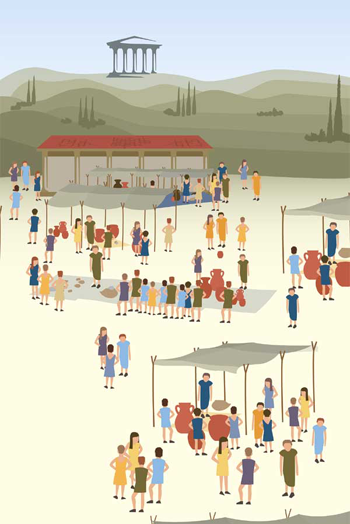 Interested in selling?
Join the newest cutting edge platform in the UK and become an Intercollector seller
At Intercollector.com we aim to make the process of selling as easy as possible, whether you have just one piece you would like to consign or a small collection (or even perhaps a large one).
Your item remains with you all the time until it is sold and our charges are very competitive!
Send us the details of your item
You can upload your item using our valuation form where you will be asked to provide pictures and details including the dimensions and condition.
Please make sure to check the box 'I would be interested in selling this item'.
Expert's Report
One of our experts will contact you with a suggested auction estimate (the range of prices which we think your item might realise) and a reserve price (the amount below which the item will not be sold).
You will also be told the date and title of the auction in which your item might be offered.
You may be asked to provide more pictures and details before our expert can confirm their opinion.
Consignment
If you accept our valuation you will be sent a consignment agreement by email.
Please read this carefully and once you have accepted its terms, return it to us by email with your consent.
This will form the contract between yourself and Intercollector.com.
Viewing and Auction
The expert will now catalogue your item and enter it into the next suitable auction.
The auction will be published at least seven days before bidding starts and the auction itself will take place over a seven day period, with each item having its own finishing time.
The expert in charge may receive questions about your item and ask for your help in answering them. Please try to assist here. The information you give may help to encourage bidders and the eventual buyer!
You can follow the progress of your item using your 'My IC' page.
Sold Items
If, as we hope, your item sells, you will receive confirmation by email.
You will receive another email when we have received payment from the buyer.
You will then be asked to ship the item to the buyer's address. You may like to arrange for this yourself or use our shipping partner. Please contact our Shipping Department customer.service@Intercollector.com for advice and help.
Payment
When we have received confirmation from the buyer that the item has been received safely, we will send you payment for your consignment. You will receive by email a settlement statement showing the price your item fetched, our vendors' fees, which are 5% + VAT of the hammer price, and the total amount due to you.
 
Payment will be made by bank transfer to your bank account. 

Please note that under our Terms and Conditions we aim to make payment within 30 working days from the date of the sale of the item. Please also note that under our Terms and Conditions the buyer of an item has the right to request to return it for a period of 14 days from the time that they receive it. If this happens we will notify you accordingly and once you have confirmed to us that you have received the item back from the buyer in good condition we will refund the purchase price to the buyer.
​​​​​​​
You will not be charged for this and we will then discuss with you reoffering the item in a future sale.
Unsold Items
If, unfortunately, your item does not sell our expert will contact you and ask whether you would like to offer it again, although we may suggest a lower estimate and reserve.
You do not have to agree to this and if you want you can keep your item for another day. And there are no fees if your item does not sell!