July 13, 2020
---
 Joli Vintage Living - the place where Greenwich's vintage history remains.

Greenwich has a rich history and significance in many areas. It is of course the place where Greenwich Mean Time comes from since Greenwich is positioned at 0 degrees longitude. This line can be visited at the Royal Greenwich Observatory that was designed by Sir Christopher Wren in 1675. There are two former royal residences – one is now the Naval College. Greenwich has a rich seafaring heritage, and this is seen in the Maritime Museum as well as the clipper ship the Cutty Sark museum.
Due to its status as a royal and commercial hub Greenwich became a bustling market town that was originally dominated by meat, fruit and veg and fish sellers. This trade declined after World War II and eventually was phased out. It wasn't until the 1980s that Greenwich saw a revival of its market culture, this time in the area of Arts and Crafts and Vintage. It was following the lead of Camden Lock that became a massive success around this time.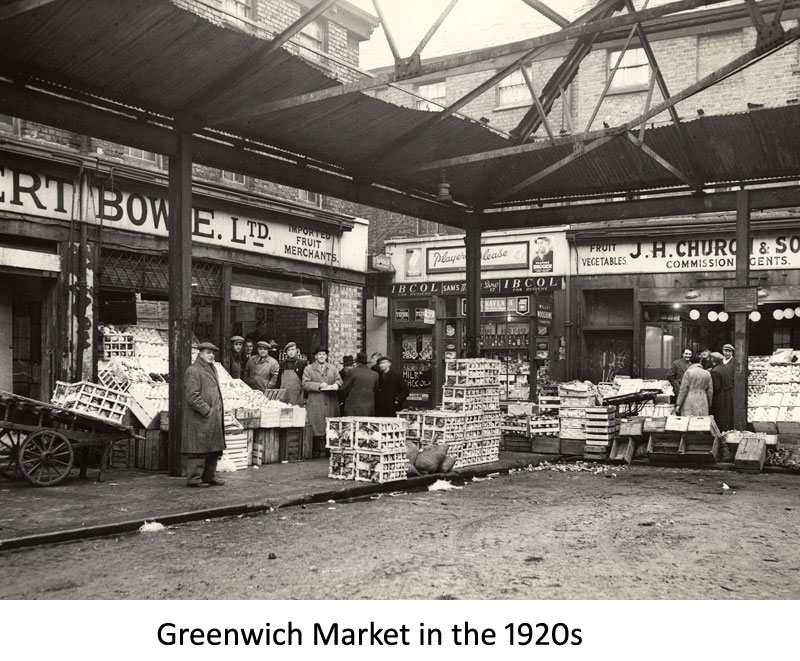 From the 1980s Greenwich became a destination for all vintage collectors and dealers. There were numerous outdoor weekend markets and shops selling everything from clothing to housewares. Buildings like an abandoned tank station were converted to vintage shops and there were many others lining the streets. It was one of the coolest places in London.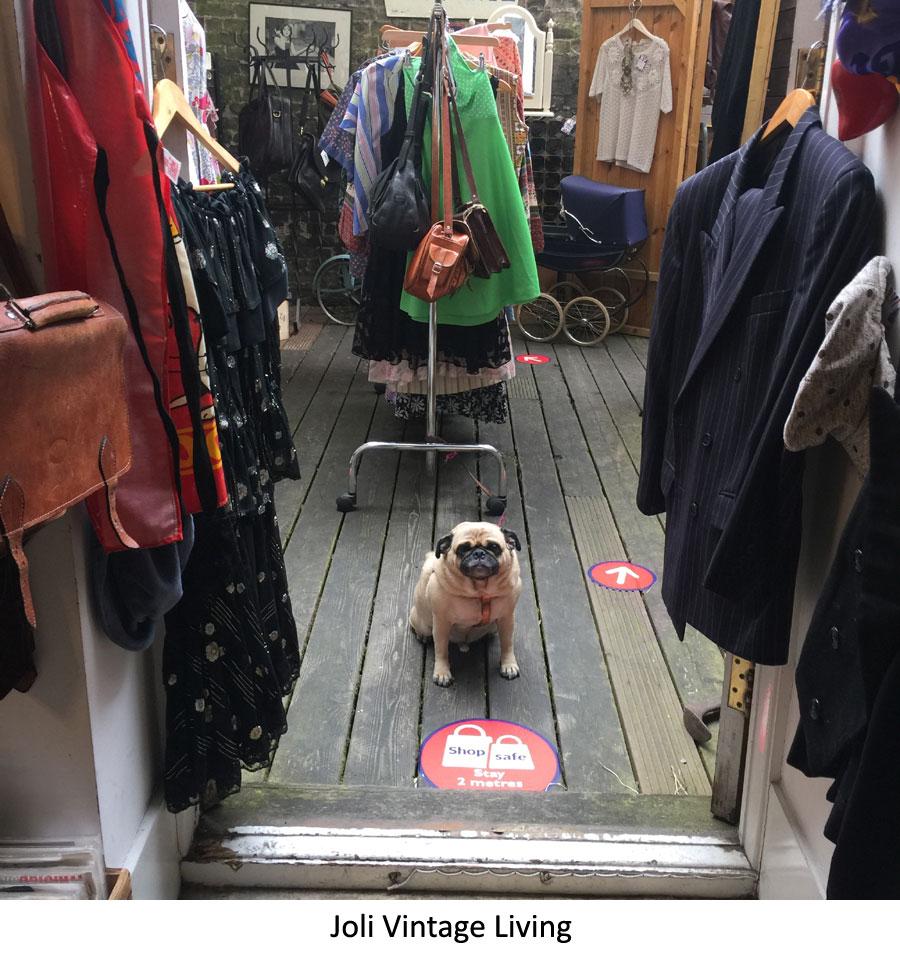 Unfortunately, this all began to change as Greenwich real estate became more and more desirable. It seemed like every time Greenwich got a new transport link, the real estate went up and the vintage markets and stores would close. Today there is much talk about the vintage heritage of Greenwich and how it can be preserved.  There has not been any definitive answer as it is a difficult issue to pin down. Is it a cultural issue or is it just progress? This question, I fear, will sadly not be answered in time to rectify the situation.
There is one shining beacon that preserves Greenwich's vintage history and that is Joli Vintage Living. This shop, owned by Jo Khalef, has been a fixture in Greenwich for the past five years. It is one of only two vintage shops left in Greenwich.  There have been many shops that have come and gone but Joli keeps going. This is due to Jo's good taste and eye for finding items that people will buy. This is no easy feat. She does not have one focus but rather, as the name suggests, clothing, furniture and collectibles that offer a way to capture "vintage living".  Although she offers a wide variety of items, the shop looks very harmonious and well put together thanks to her attention to detail. 
Joli Vintage Living is a part of Greenwich's heritage because it captures the vintage culture perfectly. It teaches the younger generation that using and collecting quality second-hand items is good for the planet and good for our souls.  

Don't be a sheep – BUY VINTAGE!!