February 16, 2021
---
 Just keep swimming - new site developments that give you more options and better information.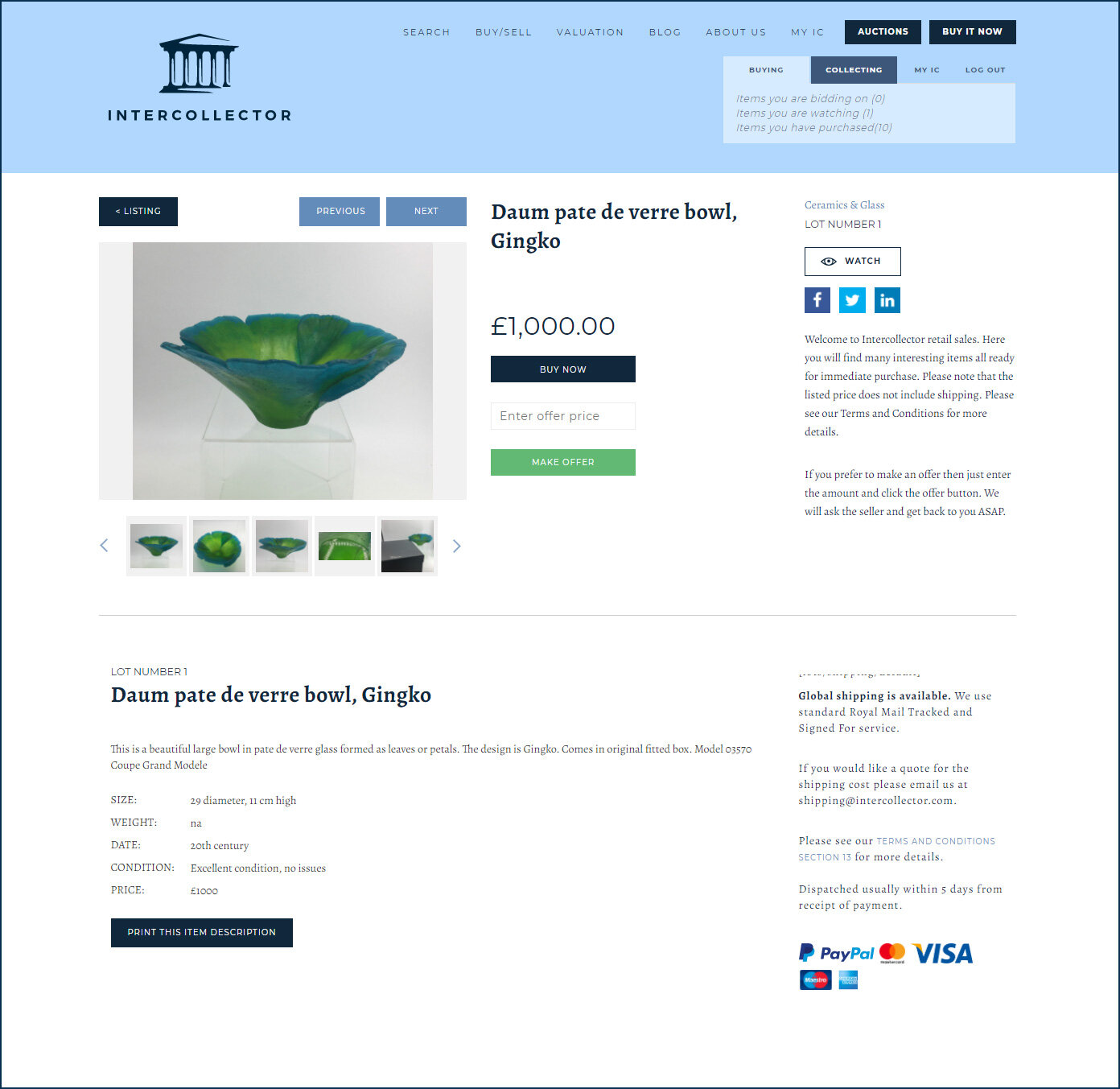 When developing a business in a changeable environment such as we are in now, the best thing to do is keep expanding your product capabilities. Define different areas that you need to stimulate growth and get to it! That is what we have done – used our lockdown time to create even more options for our users. We have also added features that were always intended for the future – well the future is now! 
BUY IT NOW – we now offer both Auction and Buy It Now options. This way users can search for items that are accepting bids in auctions or for immediate purchase.

Now our sellers can offer items using either Auction or Buy It Now, and can switch items from one to the other to offer a very flexible way of trading.  We have also created an OFFER tool on the Buy It Now so potential buyers can make an offer lower than the asking price and see if the seller will accept it. 
PAST AUCTION RESULTS – We now have a page that shows our Past Auction results. You can find this button on the top of the Calendar page. 

CATEGORY SEARCH - In addition to our conventional search function, items are now searchable by CATEGORY. On the bottom of the homepage you will see tiles that indicate the categories of items on offer. These are both Auction and Buy It Now items. 

MyIC UPDATES – We now will mark purchases as "Paid" with the date or with "Payment Due" for unpaid items. This allows our users to follow the process of their purchases much more closely.  There is also a tab called "Offers" where you can track your Buy It Now offers.