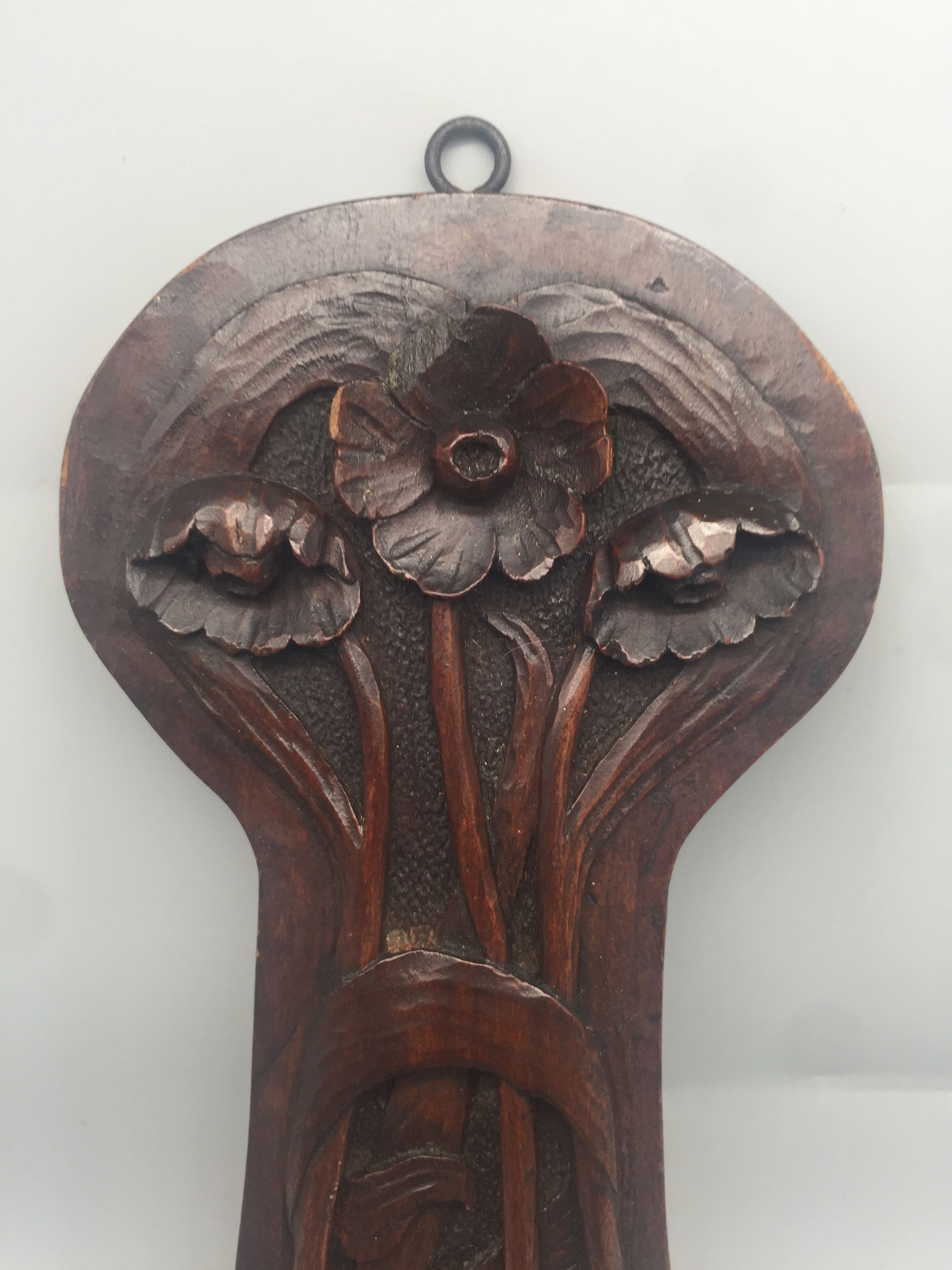 English Arts and Crafts Pin Tray 1900
Price: £30
This is a lovely carved wood hanging pin tray with typical Arts and Crafts carving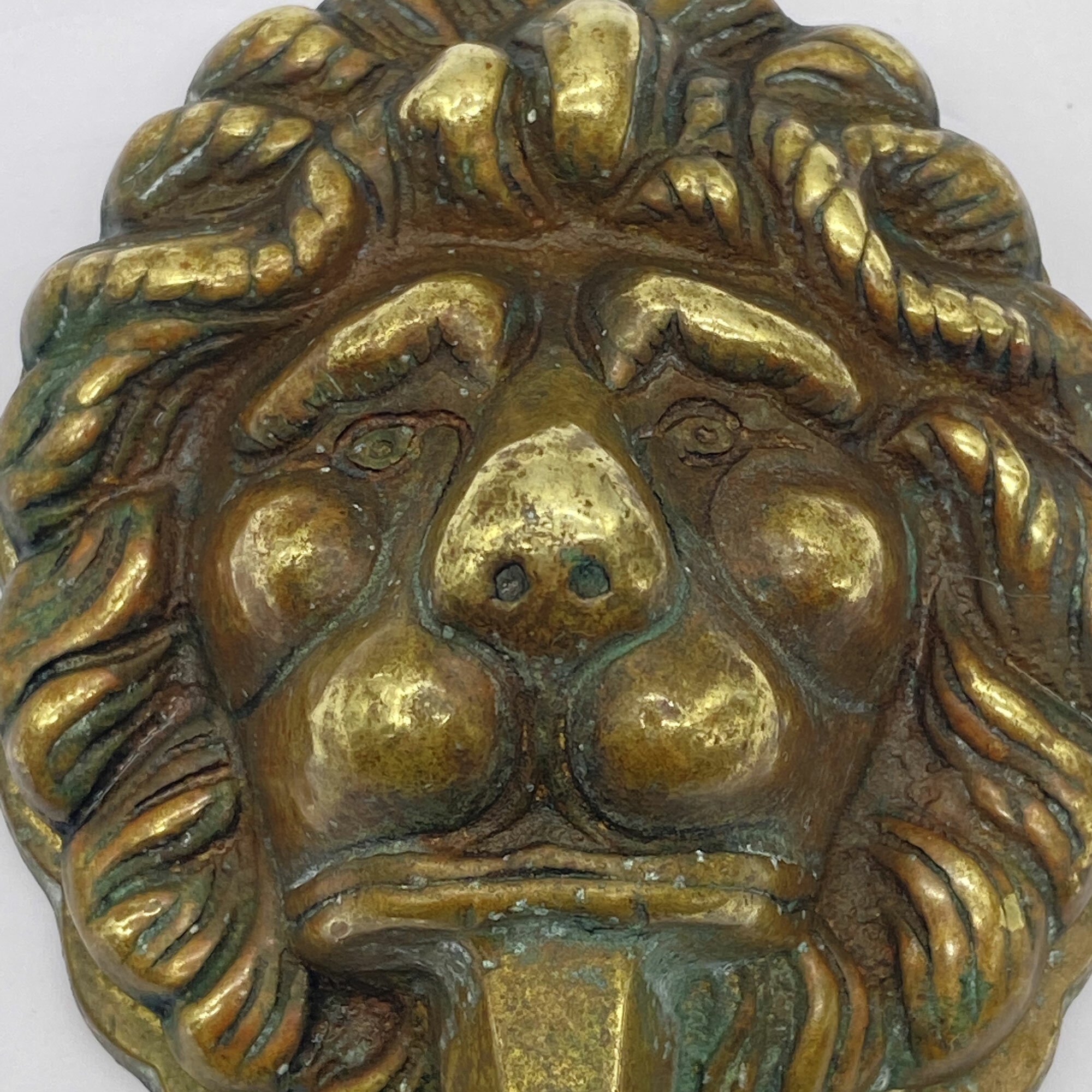 Edwardian brass door knocker c. 1910
Price: £20
This is a beautiful brass door knocker in the shape of a lions head. This is quite a common motif. This lion is quite well rendered with a gentle face. Marked Portugal on the reverse.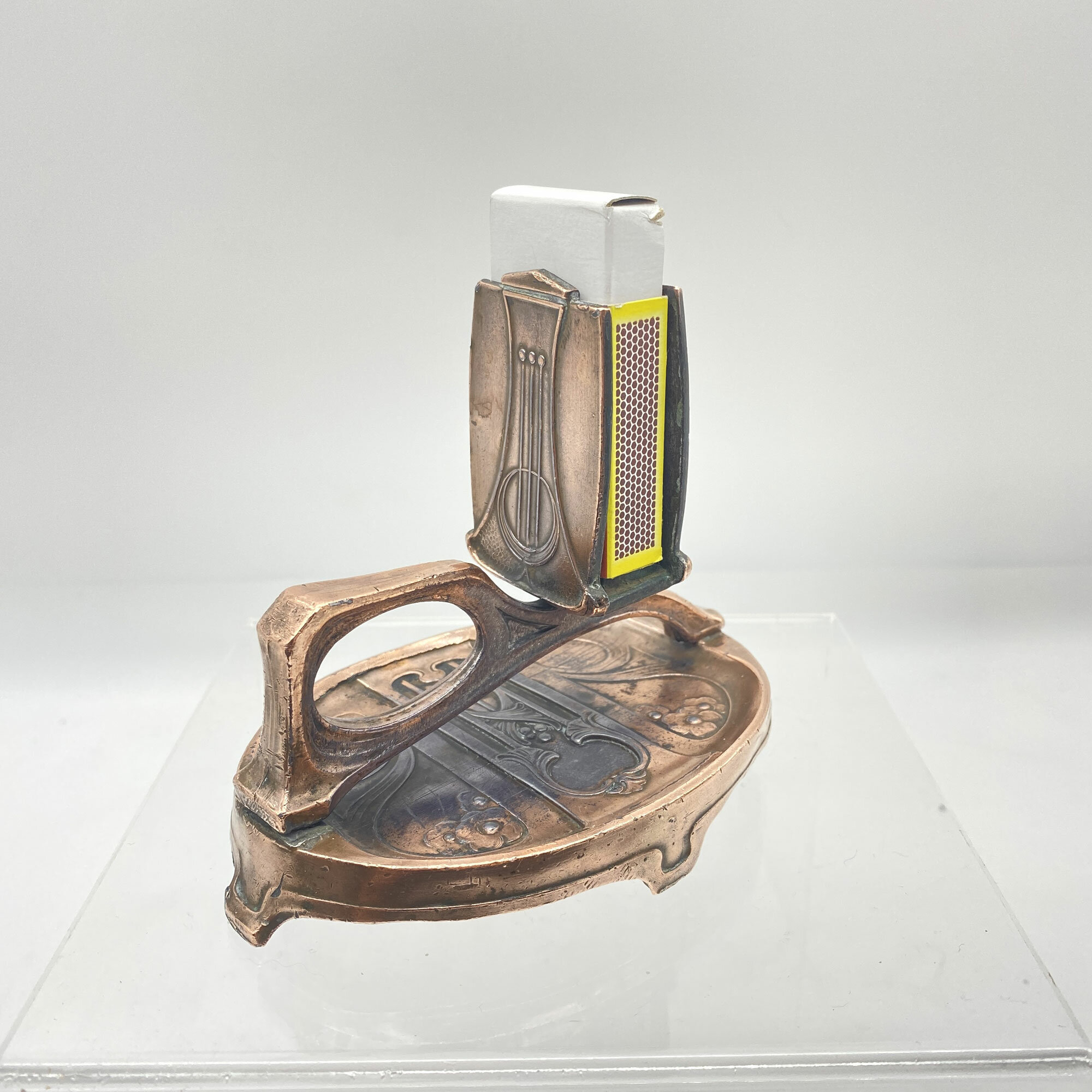 English Arts and Crafts match stand c. 1900
Price: £20
This is a very unusual copper stand that holds a box of matches. It is decorated in the Arts and Crafts style that was popular during this period (1860 - 1910). It was at one time silver plated.. You can see some residual plating that has not worn off. There are scratches on the base that presumably came from something that was used for pipe smoking. The matches are included!