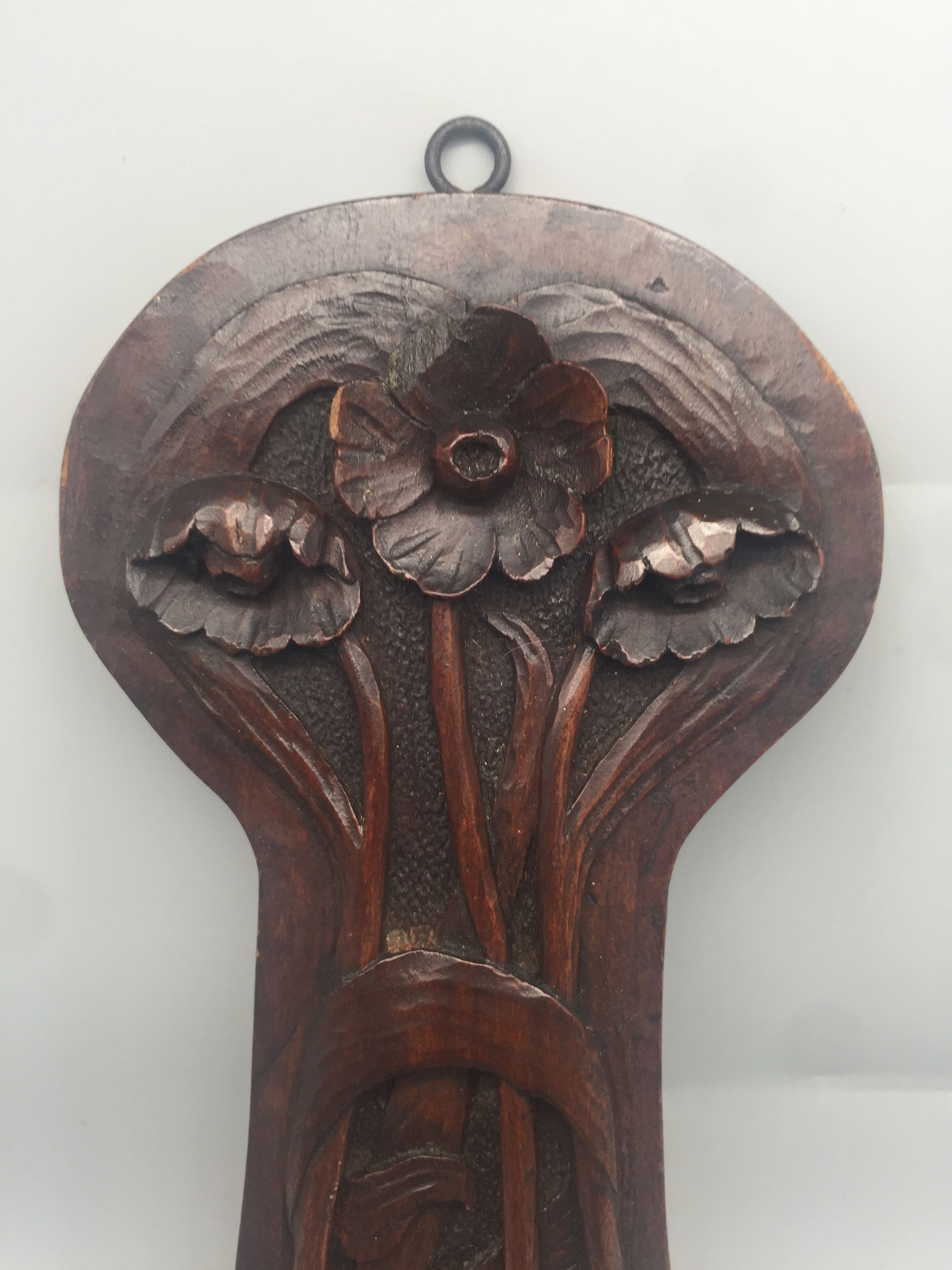 English Arts and Crafts Pin Tray 1900
Price: £30
This is a lovely carved wood hanging pin tray with typical Arts and Crafts carving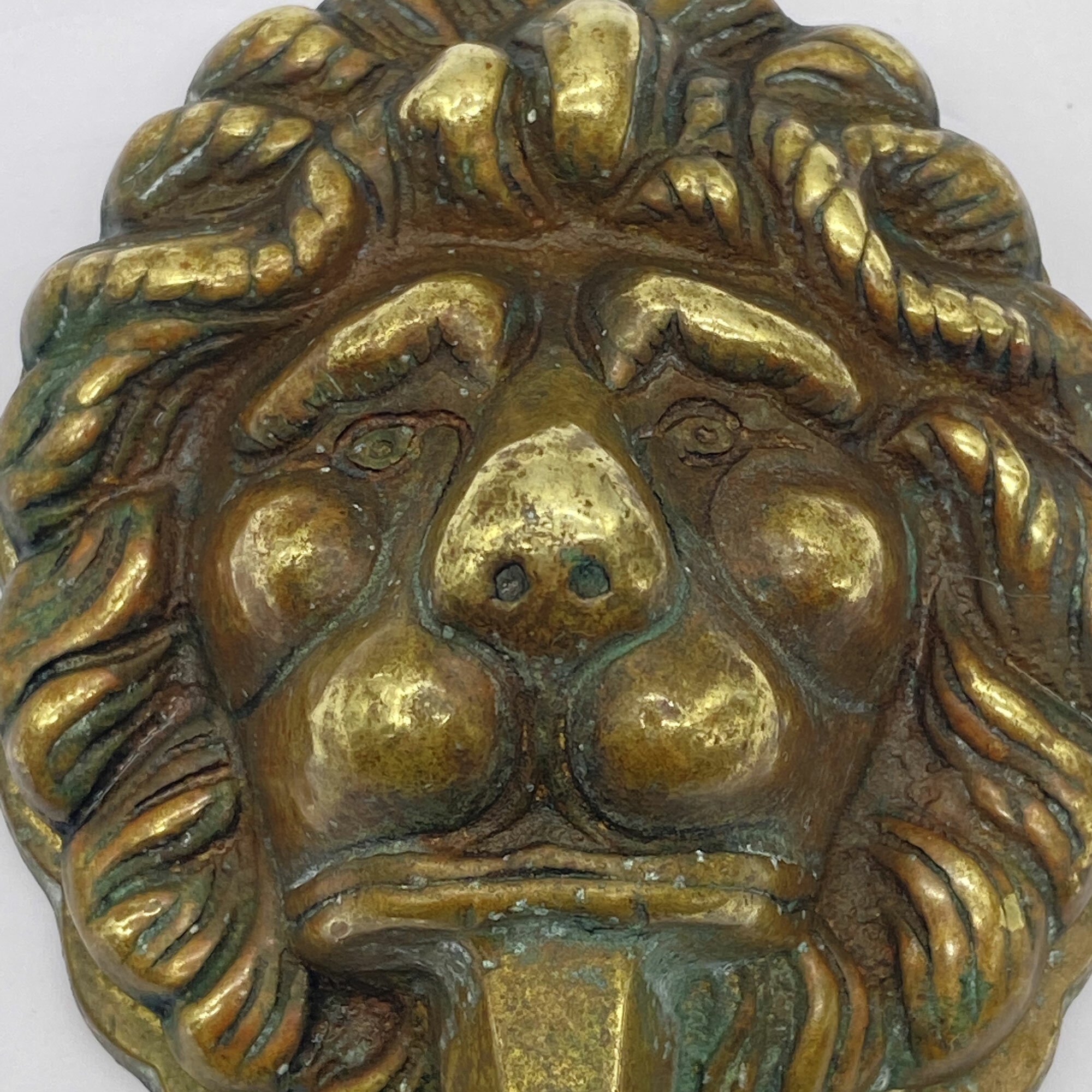 Edwardian brass door knocker c. 1910
Price: £20
This is a beautiful brass door knocker in the shape of a lions head. This is quite a common motif. This lion is quite well rendered with a gentle face. Marked Portugal on the reverse.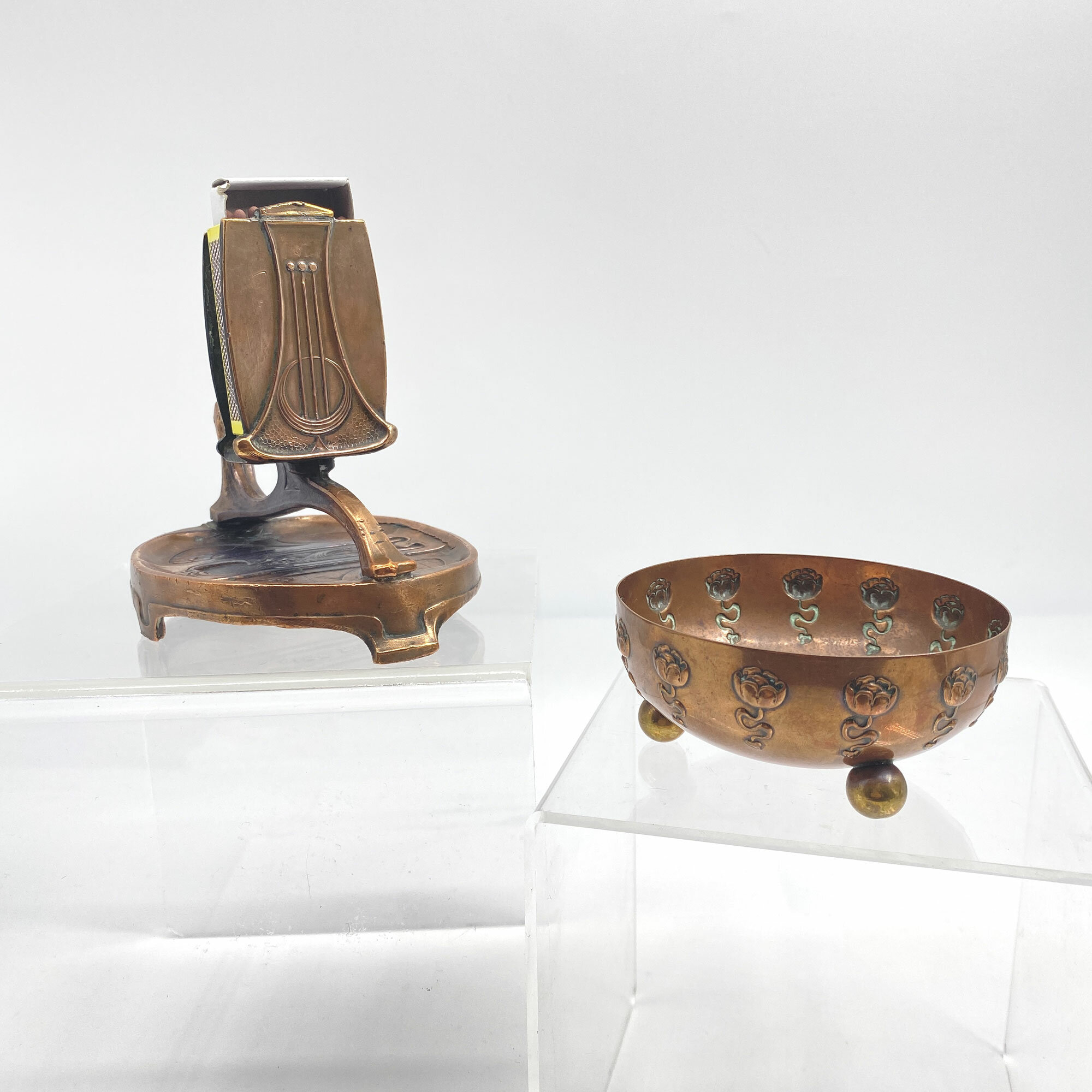 English Arts and Crafts match stand and bowl c. 1900
Price: £35
These are two table decorations for fans of the Arts and Crafts movement. These two really represent these design techniques and also the ethos behind Arts and Crafts which is about the utility of the items. Unlike the Victorians that created decorations for the sake of decoration alone, Arts and Crafts items always have a use in our daily lives.