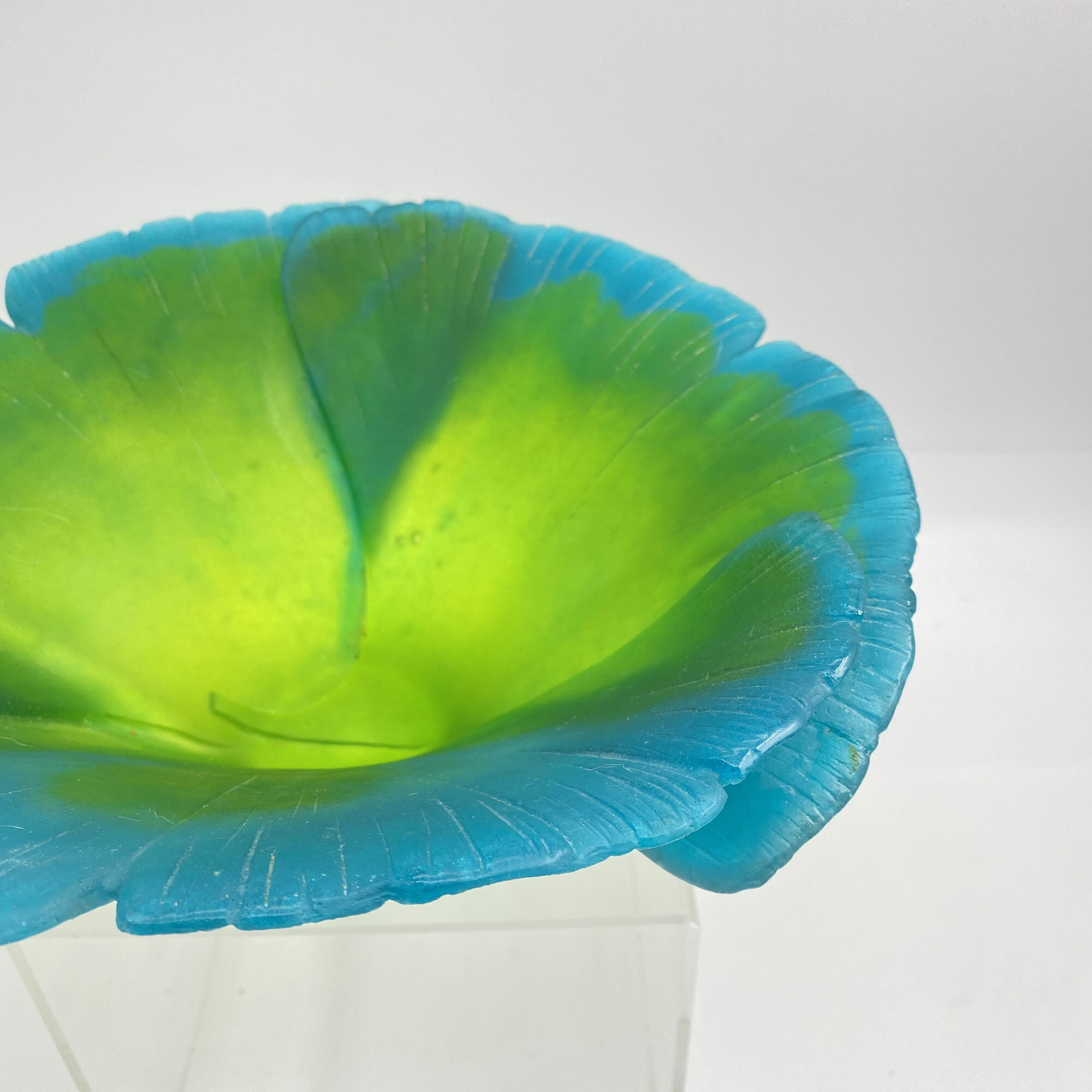 Daum pate de verre bowl, Gingko
Price: £1000
This is a beautiful large bowl in pate de verre glass formed as leaves or petals. The design is Gingko. Comes in original fitted box. Model 03570 Coupe Grand Modele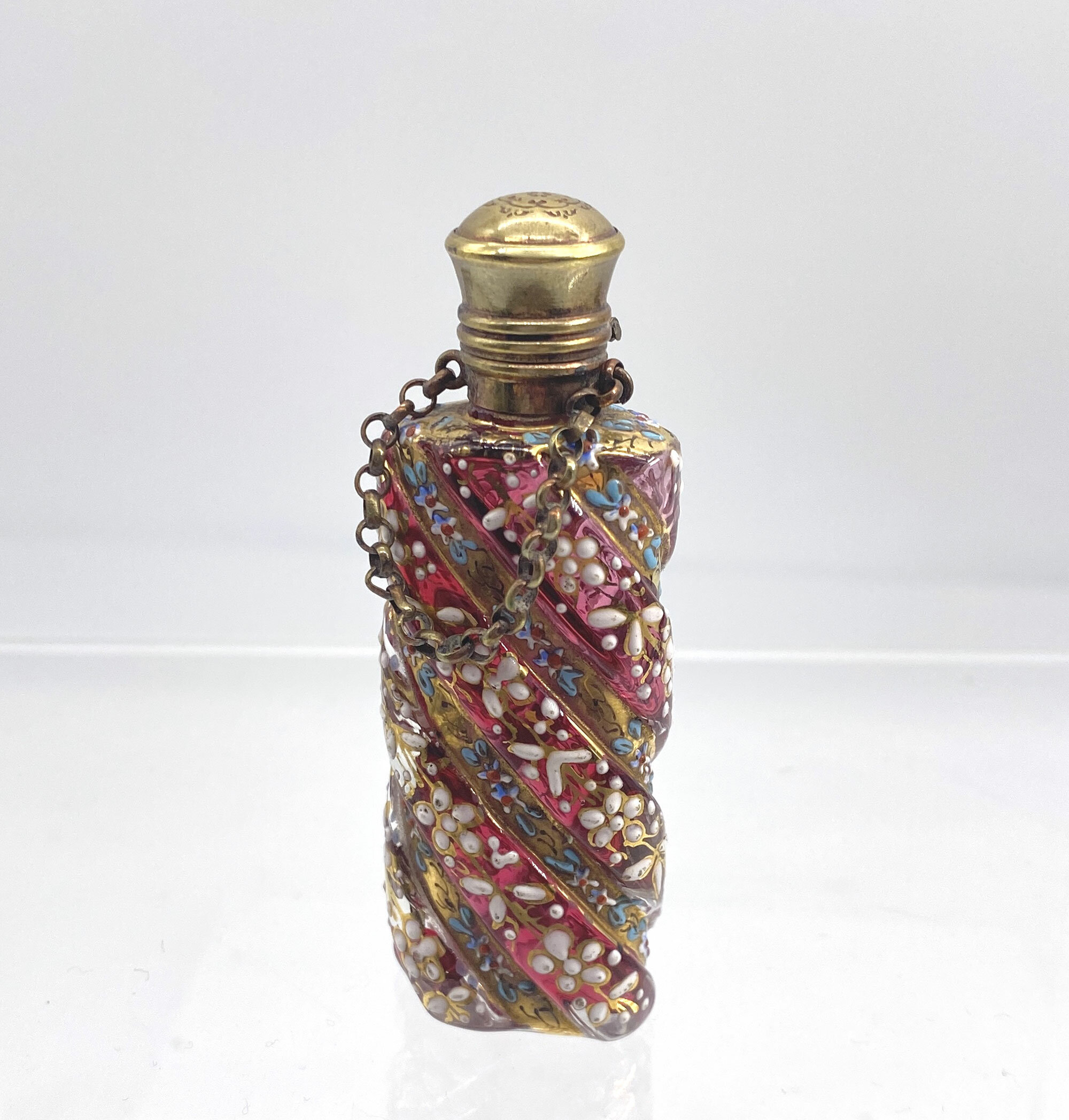 Beautiful Victorian ruby glass scent bottle c. 1880
Price: £400
This is a lovely ruby glass scent bottle decorated with enamel flowers in a twisted design. Has a brass top with chain with original stopper which is quite rare to have.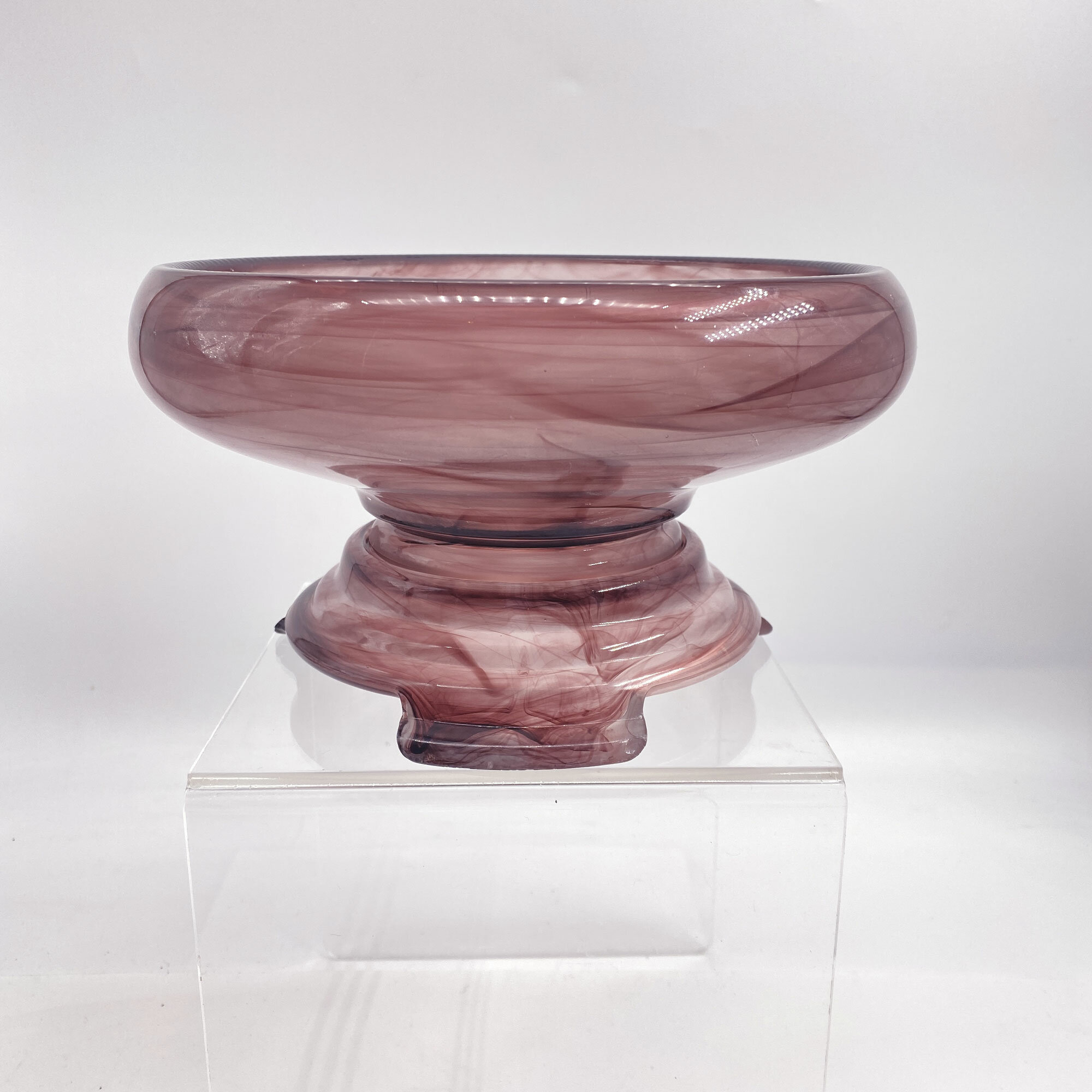 Art Deco Davidson cloud glass bowl on stand 1930s
Price: £75
This is a stunning bowl on stand by George Davidson & Co in purple cloud glass. This type of glass work was unique to Davidson and their designs were dedicated to the Art Deco aesthetic that was popular in the 20s and 30s. This would be a great addition to any Art Deco collection. It is marked "Made in England"